Sail over 50 countries and visit more than 100 different ports in 4 years. How crazy does that job description sound? That's probably why I put a #lovemyjob next to most of the Instagram photos I post.
But first things first, let's first explain what I am doing as a job
I started working on a cruise ship as a part of Shore Excursions Department, organizing excursions and accompanying the guests on land. That's one of the reasons why I get to go out in each port and see so much of the world.
No, I did not have to have connections or know a person that knows a person to get this job. I applied, got an interview, got accepted and started working. As simple as that.
Yes, it is fun, but it's still a full-time job, 9-12 working hours/day, 7-days-a-week, 4-6 month contracts and a small cabin to share
Yup, you heard it well. No days off.
But let's be honest, I started it all with a simple wish to change the job that made me unhappy, to do something fun and at the same time earn an honest monthly salary.
Sure I was dreaming big, imagining cities like Miami, New York, Dubai, Hong Kong.. or the endless sand beaches of the Caribbean..
The way I imagined all those exotic destinations was more like a TV-version of CSI Miami or Gossip girls sipping on a Starbucks in Upper Manhattan.. or lying on a dreamy sand beach like in a Raffaelo commercial, like something that happens only to the rich and famous.
I aint rich yet.. and with my 1.045 Instagram followers not really up in the famous line. But still.. I was there. I was there for real!
I got to sit and take in all the lights, people and sounds of Times Square in NYC.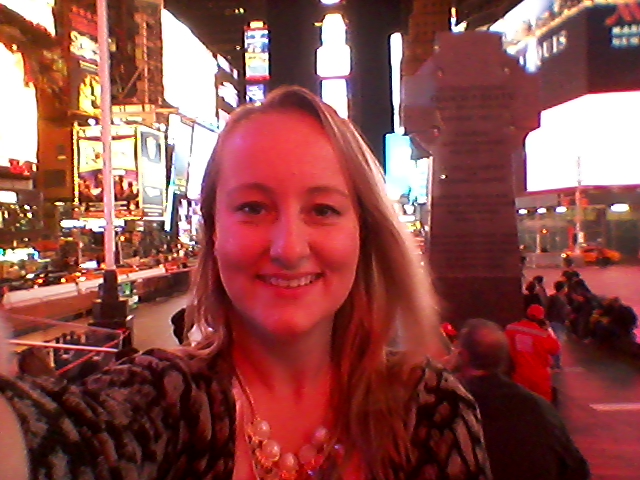 I was listening to Latino beats while lying on the hot sands of the South Beach in Miami. (no Horatio, but oh well)
And beach after beach after beach of all those Caribbean islands I got to soak in.
And then so much more on top of it, that was not even a part of the dream, but came like a never ending adventure.

Climbing 400 stairs up to colorful Batu caves in Malaysia..

Swimming in open sea with dolphins in Mauritius

Kissing a sting ray in Grand Cayman
Walking through the most beautiful White Mosque in Abu Dhabi
Flying through the Costarican jungle with a zip line

Rolling in the Gletchers of Greenland
Taking a walk on Greenland
Following Jesus' final steps in Jerusalem
I seriously had to stop myself here because for a second there I had tears in my eyes from all the photos in my head.. But if I didn't have real photos and videos to prove it, I wouldn't even believe it myself. It is enough adventures for a whole lifetime, all packed within just 4 past years (and still going). My heart is bursting with joy when I get to remember those stories, so I wish to share a few.
Don't worry, making it till the end of a text isn't easy. I am stealing your time in a day to share my stories. Still, I hope you will enjoy them and that they make you dream a bit